Roof replacement can be daunting, especially if it's your first time. Once of the most important decisions you'll need to make is your choice of roofing contractor. In today's post, LePage and Sons Roofing LLC explains how hiring a GAF Master Elite® roofing company can ensure a smooth, worry-free roof replacement experience.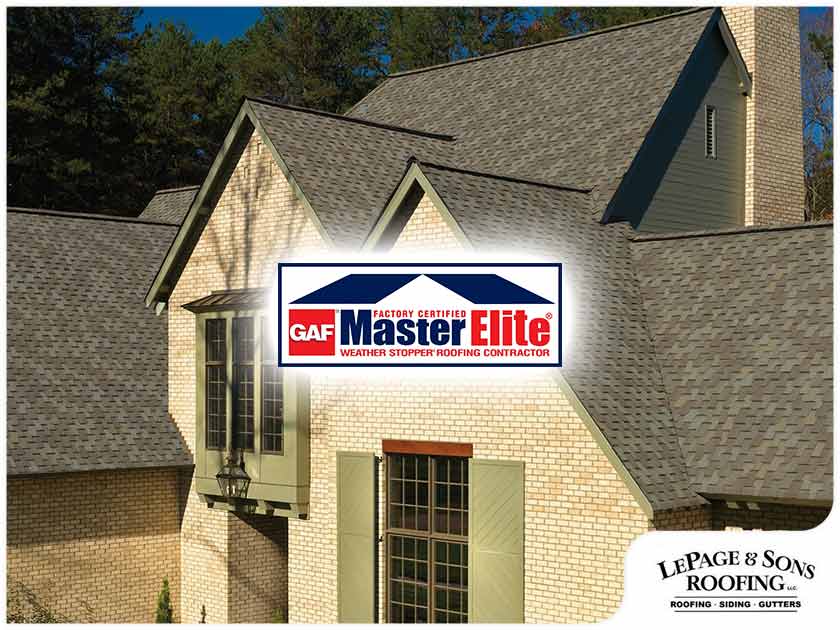 1. Access to the highest-quality products. Our high-quality GAF shingle roofing systems have met strict performance requirements that allow them to withstand the harshest weather conditions. Thanks to the brand's exclusive Advanced Protection® Technology, you can expect superior, long-lasting weather protection for your home. GAF roofing shingles are available in a wide range of colors, textures and thicknesses. Some even mimic the rich look and feel of genuine wood shakes and slate.
2. Unmatched Workmanship. LePage and Sons Roofing LLC is not only your top local roof repair expert–we can also handle your roof replacement needs. Because we are a GAF Master Elite roofing company, you can rest assured we'll install your new GAF shingles to the brand's quality specifications. This means no expensive callbacks–only exceptional roof installation done properly the first time.
3. Solid Warranty Coverage.We can add an extra layer of protection to you and your investment. Not only do we have our own workmanship guarantee, we also provide access to the GAF Golden Pledge® Warranty. This offers an extensive 50-year coverage on materials and 25-year coverage on installation. Plus, it includes a comprehensive, post-roof installation checkup by a GAF-certified inspector.
Planning a roof replacement? Turn to LePage and Sons Roofing LLC for a detailed roof estimate and let us handle your home upgrade. As a GAF Master Elite roofer, we'll make sure your project goes on swimmingly from start to finish. We proudly serve the areas in and around Dartmouth and New Bedford, MA. Call us today at (508) 295-6483 or fill out this contact form to schedule your consultation.