Your roof faces different kinds of elements every day, such as sunlight, heat and wind. During hail or heavy storms, it keeps you and your home protected. These are just some of the reasons you should have a quality roof deck protection system installed by a reliable roofing contractor.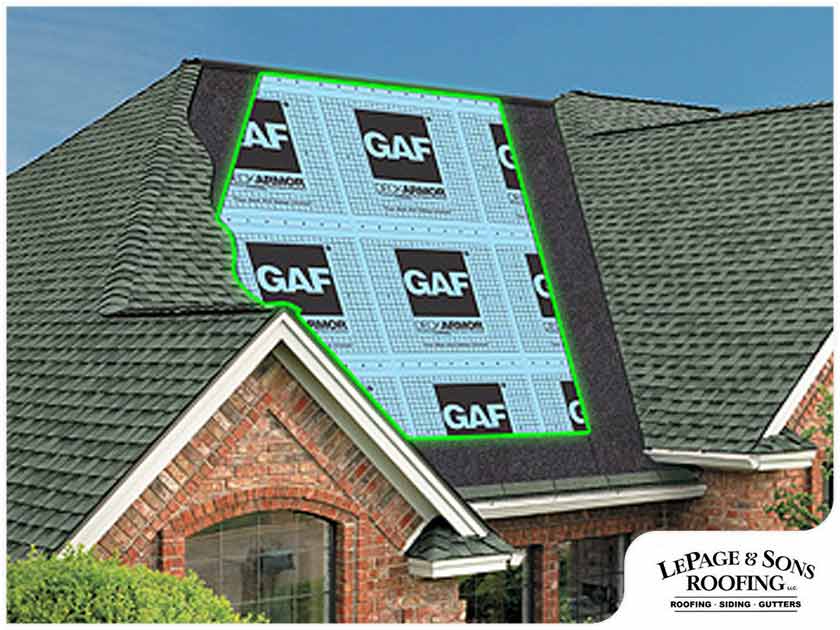 Read on to learn what roof deck protection is and discover different GAF product options as well.
What Does Roof Deck Protection Do?
The main purpose of roof deck protection is to keep water from penetrating under the shingles. When water enters beneath the shingles, the structural integrity of your roof can be compromised. Once that happens, other components of your home will be at risk of damage, as well as your belongings. Moreover, it acts as an added layer of protection between the shingles and roof deck.
With deck protection, you don't need to worry about constantly needing a roof repair, and your roofing system will look more appealing. The shingles will look flatter and will not buckle during installation. Also, the possibility of shingles blowing off is lower since they lay flatter and more uniformly.
GAF Product Options
Deck-Armor™
Made of premium, breathable, UV-stabilized polypropylene, Deck-Armor ™ is an underlayment that keeps your home protected against wind-driven rain infiltration.
Tiger Paw™
Featuring the combination of strength and long-term durability, Tiger Paw™ does not absorb moisture. It helps prevent buckling and wrinkling that can affect your home's curb appeal. 
Feltbuster™
Synthetic roofing felt FeltBuster™is a cost-effective roof deck protection option that offers long-lasting protection against wind-driven rain infiltration. Aside from being an essential component of the GAF Lifetime Roofing System, it has also earned the Good Housekeeping Seal.
Shingle-Mate®
Shingle-Mate® is fiberglass-reinforced, meaning it lays flatter than standard organic felt for a more uniform appearance. You can count on this product for protecting your roof and home since it eliminates the need to slit bubbled felt.
Versashield® 
Versashield® is a fiberglass-reinforced underlayment that comes with a UL Class A rating. It can improve the fire resistance of your roofing system while providing an added layer of moisture protection between the roof's surface and deck.
Choose a dependable contractor to install your new roof LePage and Sons Roofing LLC. Contact us today to get a free roof estimate! Call us at (508) 295-6483 or fill out our contact form to request a consultation.