We're a GAF Certified Solar Roof Company
Considering solar panels for your roof? At LePage and Sons Roofing LLC, we're certified with GAF as a Master Elite® contractor and can provide you with unparalleled expertise for all your roofing needs. Solar solutions from GAF feature low-profile panels that integrate seamlessly into your roof, much like a skylight. They are watertight and energy-efficient, and you still get the same warranty options as a traditional roofing system when you choose a new solar roof from GAF.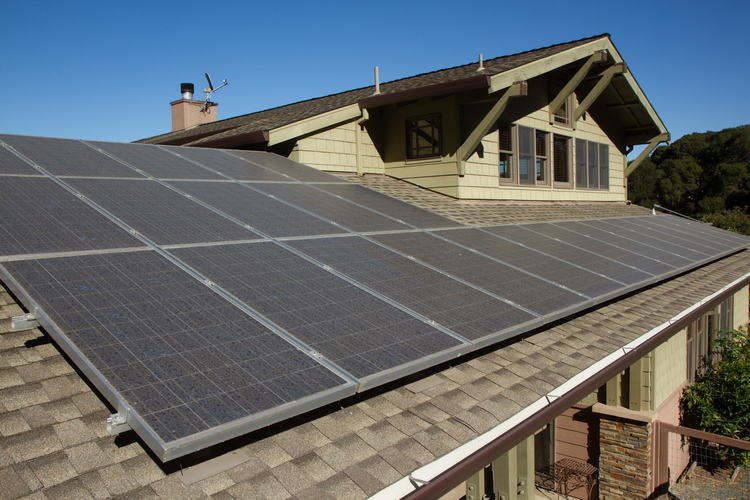 For years, LePage and Sons Roofing LLC has been providing elegant solar roofing solutions to homeowners and business owners. Our solar customers enjoy unmatched energy savings and increased property value!
Benefits of Investing in a Solar Roof
We install the DecoTech® Solar System from GAF, North America's leading roofing manufacturer. When you get DecoTech installed by our certified team, you get all the benefits of a modern solar roof, including:
Low-profile design. No bulky panels here! GAF's DecoTech system is designed to integrate beautifully with your roof for a discreet appearance.
Energy efficiency. Although they're unassuming, these panels produce the same amount of energy as traditional solar roofing systems, giving you the ultimate opportunity for energy savings.
Protection against leaks and pests. We expertly install a superior perimeter to prevent leaks and pests from getting into your roof so you can enjoy your panels without worry.
Increased property value. A solar roof system can increase your home's value by over 4 percent on average, giving you an investment that gives back more than just energy savings.
Our solar roof company can install your solar panels seamlessly, with minimal disruption to your property.
Looking for a Solar Roofing Contractor?
LePage and Sons Roofing LLC is proud to be the area's solar roof company of choice. Learn more about what solar can do for you by giving us a call at (508) 295-6483, or request a free quote through our online contact form!