A well-built, efficient roof is critical to comfortable living. Before starting the roof installation, a certified roofer will conduct a meticulous visual inspection, from the exterior to the attic space, to determine any potential problems with your house that might affect the completion of the installation. It not only will confirm the structural integrity and safety of the project, but it will also give the residents peace of mind.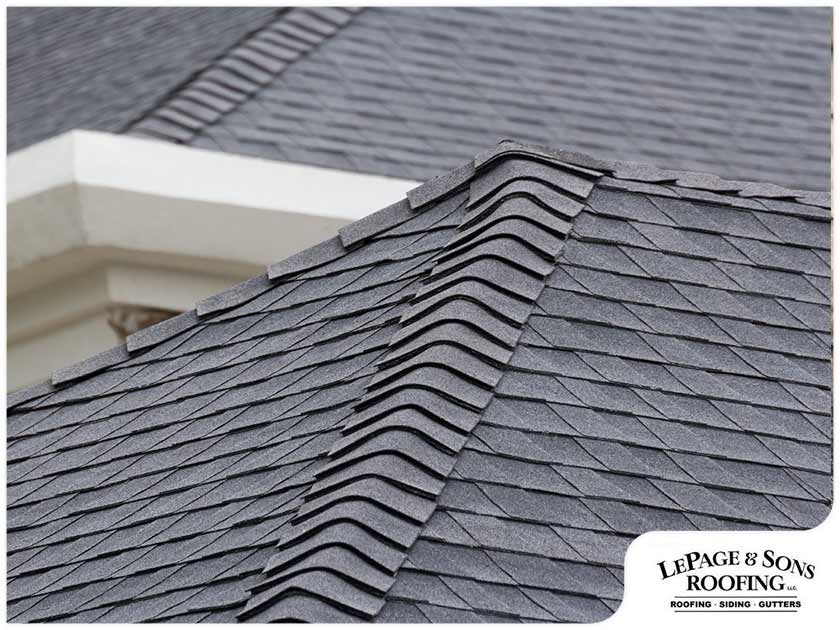 When it is time to replace your roof, it is important to be prepared for what is to come to avoid complications down the line. In this post, solar roofing contractor LePage and Sons Roofing LLC shares essential tips to prepare for roof installation.
Let your neighbors know. From the constant foot traffic to hammering of shingles and operation of heavy-duty equipment, the construction during a roof tear-off and replacement can be extremely loud and clamorous. If you have a two-story home, the banging sounds will be a little muffled on the first level, but it is also loud enough to be heard by your neighbors from inside their homes. Before beginning the repair or installation, it is a nice gesture to give your neighbors a heads-up so they can have sufficient time to prepare. If your houses are close together, the roofer may find it beneficial to hang a tarp from their roofs to prevent unwanted damage, so make sure to let them know ahead of time.
Cover stored items in your attic. Replacing the roof is an incredibly hectic task. There is a chance that construction tools, such as nails, fasteners, and shingles, and debris collecting on the roof may fall into the attic space. When this happens, scraps can get into your insulation and stored belongings, like out-of-season clothing and holiday decorations. To protect your attic, your emergency roof repair contractor will either lay tarping or put plastic up on the ceiling to create a tent. After the replacement is done, they will simply roll the protective covers up and take all the debris out with them as part of the post-installation cleanup process.
Mow your lawn. While mowing your lawn may sound like a strange preparation tip for roof replacement, it is quite helpful for roofers. After installing the new roof, it is much easier to search for lost nails and pile up leftover debris so they can be transferred to a dumpster. It will also save you from stepping on a nail and getting severely wounded.
Clear your garden. Before replacing your old, shabby roof, do not forget to move everything you can from the garden, including birdhouses, potted plants, stepping stones, statues, solar-powered lights, water fountains, and more. When dropped, even a single piece of shingle can damage these valuable items. Moreover, the roof replacement contractor will also need to access your roof from different angles, so make sure there is no patio furniture lying around carelessly—allot at least a 15-foot clearance around your house. If there is a structure, like a gazebo, that you cannot move, close and tie up its drapes instead.
Protect your plants. If you have delicate and expensive plants in your garden, mark them out with tape and place a tarp or netting around them. Foliage and flowers are vulnerable to dropped shingles, nails, and other debris, so make sure they are treated with care from start to finish. You may also want to hold off on planting annual plants, like petunia, verbena, and marigold, or alternatively, schedule the roof replacement in the fall.
Remove your vehicles from the driveway. Before the roofing team arrives in the morning, remember to park your vehicles a safe distance away on the street. This is important because the roofers will need to use your outdoor space throughout the day. For instance, they may park a container for refuse materials in the driveway and place their equipment nearby. If you will not be using your car, you may choose to park it inside the garage. Keep in mind, however, that most garage roofs are not insulated, so it may not be the best idea.
Be mindful of what is on your roof. If there is a satellite dish installed on your roof, inform your satellite provider about the roof replacement before it starts. Your provider will relocate the satellite to the exterior wall and recalibrate it so you can continue using it. If the satellite is gathering dust and has fallen into disuse, let the roofer know so they can remove and dispose of it. Similarly, if you have solar panels installed, contact your solar roofing contractor before the replacement.
Select a good-quality underlayment. Replacing the roof involves tearing off the underlayment—the material that lies between the shingles and roof sheathing. It is crucial to pick a high-quality synthetic underlayment to serve as secondary protection from the elements. In fact, this membrane can make the difference between having a strong and extremely water-resistant system and a deck that is susceptible to mold, rot, and leaks.
Decide whether or not you will move out. It is not a requirement to leave your home while your roof is being replaced. However, if you decide to move out while your living space is in unkempt shape, make sure to discuss this decision with your roofing contractor. You will need to keep a line of communication open in case something urgent occurs and your approval becomes imperative for the roofers to carry out their task. If you are accustomed to loud, hectic construction work taking place around you, you may opt to stay out during working hours and arrive home when the roof replacement crew is ending for the day. If you work from home, establish the quietest spot inside the house as your temporary office.
Ask questions. It is important to know the ins and outs of roof replacement in order to be fully prepared and ready for what is about to happen. First off, understand the materials being installed on your house. Not all shingles deliver the same top-notch performance. Dimensional shingles, for example, are thicker and more refined, offering better fire and wind resistance than standard 3-tab shingles. Furthermore, do not hesitate to ask about the warranty that you will be receiving from the manufacturer and contractor. If an issue arises during and shortly after installation, who should you call and address your concerns to? Finally, make sure you understand the terms and conditions stated in your written contract, including the billing process. No one wants to be left in the dark after investing a great deal of time, effort, and money in an exterior improvement project.
Be patient. While professional roofing contractors work to minimize complications and delays, there are times when problems come to light. Once they do, it is essential to be patient, maintain a positive attitude, and work with the company to come up with a solution.
Let Us Help Achieve Your Dream Exterior
You can count on Master Elite® certified contractor LePage and Sons Roofing LLC for high-quality residential roofing solutions in southeastern Massachusetts. Our certified roofers have the knowledge and expertise to perform roof installation, emergency roof repair, and roof maintenance. We aim to provide comfort and efficiency by delivering industry-leading products and personalized service to home and business owners. Call us at (508) 210-2334 or fill out our contact form to request a free, no-obligation estimate.