A roof replacement is probably one of the largest investments you'll ever make for your home. Fortunately, with the right considerations and planning, you can make the experience as smooth and painless as possible. The key to a smooth and successful roof replacement is hiring a roofing contractor who will be a good match for your needs.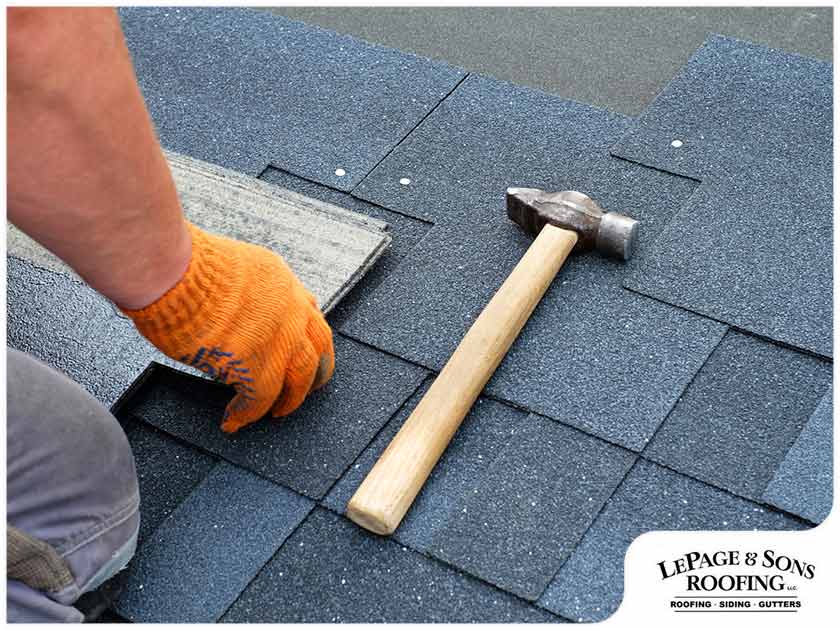 LePage and Sons Roofing LLC, one of most trusted roofers in the area, shares this basic guide to help you get started:
Finding a Roofing Contractor
First things first–roofing contractors don't knock on your door to push their services unsolicited. The ones that do–usually after a major weather event–are storm chasers, and they're people you want to avoid. To ensure you aren't dealing with a storm chaser or otherwise unscrupulous "roofer," follow these steps:
1. Search online. Whether you're looking for basic roof repair or a solar roofing contractor, searching on Google is a good place to start. Look for companies with numerous positive customer reviews and many years of experience.
2. Go old school. If you're not tech savvy, you can also check your local newspaper or that old favorite–the yellow pages–for a list of roofing companies servicing the area.
3. Get referrals. Asking family and friends for local referrals never fails. Online reviews can give you a clear idea of how a given roofer might do business. But a recommendation from someone who has actually worked with that company before? That's invaluable. It can provide you with a clearer and more accurate idea, allowing you to either put them on top of your list or cross them off.
Checking the Roofer's Credentials
Once you've narrowed down your options to 3-4 candidates, you can do a mini-background check on each of them. Here are some of the essentials you should look for:
1. Licensing. This is one of the first things you should check. A roofer should have the necessary local or state licensing that makes them eligible to perform roofing services, such as installation or emergency roof repair, in the area.
2. Insurance. It's a big red flag when a roofer can't show you proof of insurance. Your roofer should be able to provide proof of insurance, along with workers' compensation and liability coverage. This way, you won't be held accountable should a worker sustain injuries while on your property during the project.
3. Business Location. You'll want to work with an established roof replacement company, which means checking if they have permanent business address. Make sure to check for a working business phone and email, as well.
4. Updated Website. A roofing company without a website in 2020? Be very wary. Your roofer should have an updated, well-maintained website that allows you to take a look at the services they offer, galleries of projects they've completed and brands they represent.
5. Manufacturer Certifications. License, bond and insurance coverage are important. But a roofer who has these credentials along with manufacturer certifications is even better. LePage and Sons Roofing LLC, for example, is a GAF Factory Certified Master Elite® roofing contractor. This means you'll have access to some of the highest-quality roofing options available today, along with the assurance that your new system will be installed to quality specifications.
6. Warranty Coverage. Make sure the roofing options carried by your contractor come with a solid warranty, which adds an extra layer of protection to your investment. As a GAF Master Elite roofer, LePage and Sons Roofing LLC offers the GAF Golden Pledge® Warranty, which includes 50-year coverage on materials and 25-year on installation.
7. Workmanship Guarantee. Aside from manufacturer warranties, your roofer should also have their own workmanship guarantee. This way, you're covered should you discover issues with the work quality.
8. Satisfactory Ratings and Reviews. You can visit the 'Reviews' page on their website to check the scores and reviews left by their previous clients. Are they all positive or is there still room for improvement? Another way is to look them up on the Better Business Bureau® (BBB), which helps homeowners make more informed decisions about their home upgrades. It makes this possible by allowing you to see whether your choice of roofer has earned great ratings or only outstanding complaints. LePage and Sons Roofing LLC, your premier asphalt shingle and solar roofing contractor, is a BBB Accredited Business with a prominent A-plus Rating and zero customer complaints.
9. Customer Excellence. You'll want to check how your roofer responds to concerns, negative reviews and inquiries. Did they respond professionally? Were the negative reviews ignored? What about complaints–were they resolved? Look for a roofing company that thoroughly and respectfully addresses their client's concerns and provides appropriate solutions.
10. Industry Experience. The last thing you want is to hire an inexperienced roofer, who racks up costs because of sloppy repair or replacement work. Instead, choose someone more reliable like LePage and Sons Roofing LLC. We have over 15 years of experience, and are deeply familiar with the area's building regulations, ensuring the work we do will be always up to code. When you turn to us for your roofing needs, whether it's emergency roof repair or replacement, expect the work to run smoothly from start to finish.
Meeting Your Roofing Contractor
Have they passed the background check? Now it's time for you to meet them in person and ask a few important questions. This interview can serve as a sort of "preview" of what your experience will be like with your roofer. The meeting also gives the roofing contractor the opportunity to establish confidence and clear communication between you. Here are some of the essentials to ask:
1. Will the project require a permit? Building permits are necessary for roofing projects–and a good roofer will handle the permit application process on your behalf. Consider it a red flag if the roofer tries to talk you into starting a roof replacement without the applicable permits. Non-compliance has serious consequences, including potential litigation, large fines and even forced removal of your new roof. Some insurance providers may even refuse to cover your new roofing system if it's installed without a permit.
2. Can you give me a list of references? Again, be wary of roofers who aren't willing to provide references. If they stand behind the quality of their work, they should be more than happy to provide you with a list of references.
3. What are your work hours? Determine how early the roofing crew will start their work and when they'll leave at the end of the day. Make sure you and your roofer are on the same page about working hours. Starting too early in the day may cause an issue with local bylaws and community guidelines. Check with the municipality and any homeowner associations.
4. How are you going to protect my property? The less mess there is in your property, the better. Make sure you and your roofer are on the same page about minimizing unnecessary mess and preventing damage to your home and landscaping.
5. Can I have a written estimate and contract? Verbal agreements and a firm handshake just won't do. Make sure to have everything put in writing. You'll want to see exactly where your funds will be spent on, so the estimate and contract should also include an itemized list.
Once you know the essentials, hiring a reliable roofing company is easy. LePage and Sons Roofing LLC offers top-tier products and services to ensure your roofing needs are met in a timely and efficient manner. We proudly serve the areas in and around Dartmouth and New Bedford, MA. Call us today at (508) 295-6483 or fill out this contact form to schedule your consultation.