Hail damage can do a number on your roof. You'll want to make sure any hail damage to your system is dealt with promptly. Read on as LePage and Sons Roofing LLC, the trusted solar roof company in the area, shares why hail damage must be addressed ASAP.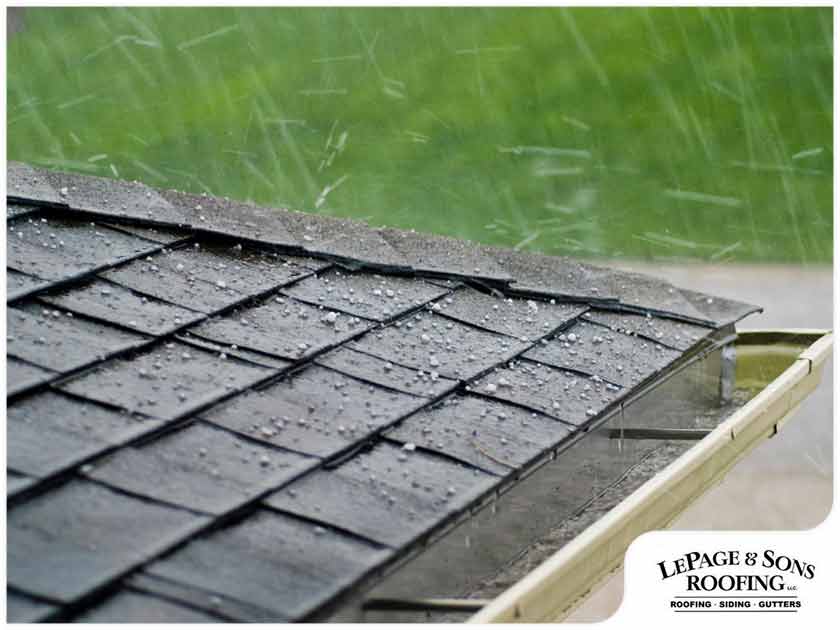 1. Dents on the roofing material. Hailstones can damage your roof upon impact. They can leave dents on the shingles that gradually grow bigger, allowing water to infiltrate the system.
2. Shingle granule loss. When hail crashes against the shingles, it knocks off the protective granules coating the material. Extreme granule loss not only reduces the weather resistance of the shingle, it can also leave the substrate exposed to the elements. This, again, encourages water infiltration.
3. Vulnerability to weather damage. Because hail leaves the substrate of the shingle exposed, the roof is more susceptible to weather damage. UV rays, for example, can weaken these exposed areas and make them leak-prone.
A comprehensive inspection by a trusted local roofing company is essential to roof upkeep. But it's even more important following a hailstorm. Hail damage can cause a number of problems, not only to your roof but your home, as well. Ignoring it can weaken your roof enough that it might require a costly replacement. The leaks caused by hail damage allow mold and rot to form in your home's structure, weakening its integrity. When left unattended, leaks may also cause loss of property and create issues with your homeowners insurance coverage.
Here's what to do: deal with hail damage on your roof immediately to head off costly problems. LePage and Sons Roofing LLC can help you with this. We'll assess the damage to your roof and perform the necessary fixes that eliminate the potential for leaks. Our trained and experienced team can only provide high-quality repair work= and will ensure your roof is able to continue providing the excellent weather protection you expect.
Just look up "trusted roofer near me" online and LePage and Sons Roofing LLC will be at the top of the search. Should your roof sustain hail damage, turn to us and we'll repair and restore your system to its great condition. We proudly serve the areas in and around Dartmouth and New Bedford, MA. Call us today at (508) 295-6483 or fill out this contact form to schedule your consultation.